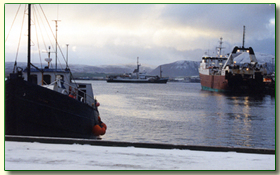 Winter in Stromness Harbour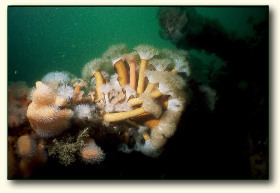 Pretty pictures from the Karlsruhe
(John Oxley, Clifton SAC)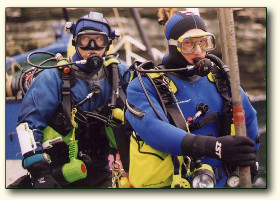 All geared up at Noup Head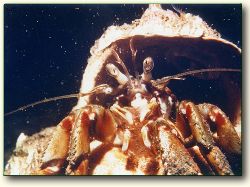 Just go away and leave me alone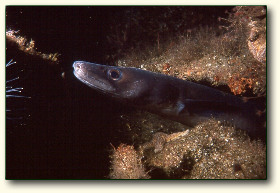 Howdy John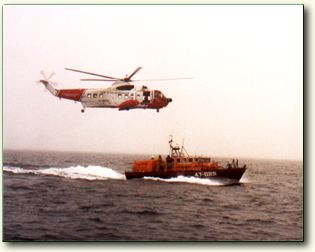 HM Coastguard and RNLI taking part in HSE Diver Location Trials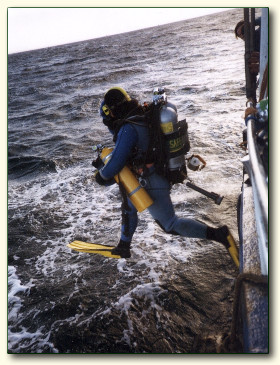 See you later (Trevor Morrison)
Time for a Spring Clean
We are in the process of updating our website, so watch this space. We promise to do this before the next millenium. As you can see we are actually doing this now :-)
While we are in the process of finishing off our new website which combines information on both the Jean Elaine and Sharon Rose (which will launched shortly - honest), information on the MV Jean Elaine continues to be available on this site and information on the MV Sharon Rose can be found at www.scapacharters.co.uk. Hope this doesn't cause too much confusion!
---
STOP PRESS - Spaces in 2005 on MV Jean Elaine and MV Sharon Rose
The following popular weeks are still available, contact Ingrid for more information... t: 01856 850879
27th August - 2nd September 4 spaces
10th - 16th September 12 spaces
29th October - 4th November - 4 spaces
Long Weekend 25th - 28th November 6 spaces

Bookings are now coming in thick and fast for 2006 and 2007, so hurry for the best weeks.
---
Last updated: 9th August 2005