---
Diver Location Trials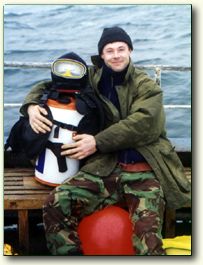 ---
Heriot-Watt University underwent a series of trials to assess the various devices used to locate divers on behalf of the HSE. Much of this work was undertaken from the Jean Elaine. The full report is now out and can be seen at HSE Report. Devices tested ranged from the usual bits and pieces, such as delayed SMBs, flags and buoys, to the more exotic, such as EPIRBs and sea-dye.
| | |
| --- | --- |
| | |
| A diver's head | A model diver! |
The devices were tied to a shot and sewn across the Flow by an inflatable before the Jean Elaine started her search. The distance before the device was noticed was recorded and then the search repeated from a different aspect to take into account all the environmenntal conditions. Distances before the devices were spotted were greatly affected by these conditions, including sea-state, wind direction, drizzle and fog.
| | |
| --- | --- |
| | |
| Setting up a device | Sewing an "A" flag |
The simple yellow flag was found to be the most effective device by far: even a local ferry on it's way past reported a sighting!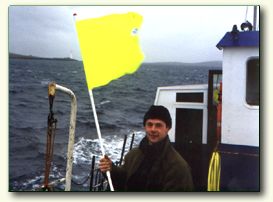 Finally, on the last day the experts had a go. A joint search by the S&R Helicopter and the Stromness Lifeboat was organised.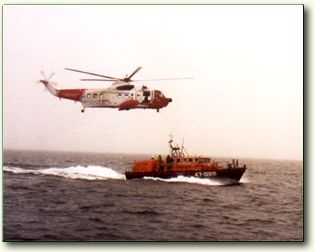 ---