Scapa Flow Charters
MV Jean Elaine and MV Sharon Rose
---
Below we have listed just some of the places that the Jean Elaine and Sharon Rose takes divers.
Under the heading we are in the process of giving information on the sites and also adding in diving reports on the sites . Please take the time to have a look around
Photos We have decided to add a photo page so please feel free to send your pics in all photos will be credited
Video footage on you tube by Hamish Torunski
---
Map of Scapa Flow with Wreck locations marked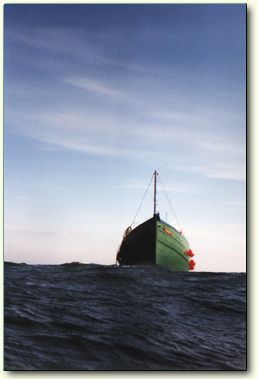 German High Seas Fleet; Kronprinz Wilhelm, Markgraf, Brummer, Coln, Dresden, Karlsruhe, Bremse, Bayern gun turrets, Konig, V83, S54, High Seas Fleet Scrap Yards, Derfflinger, Hindenberg, Von der Tann, Moltke, Sedlitz, Burra Sound; Gobernador Bories, Tabarka, Doyle, Budrie, Ronda, Rotherfield, Urmstone Grange, Burra Sound Drift, Gutter Sound,Some Others F2, YC21 (barge), Mara, Bottle Dive, Imbat,
HMS Rodean, James Barrie, Strathgary, UB116, Radiation, Churchill Barrier Blockships; Thames, Stanger Head, Barrel of Butter, HMS Royal Oak, HMS Vanguard, HMS Prudentia, Churchill Barriers,
New - Technical Diving U92, U102, King Eddie, Tamara XII, Bothal and some more.
new North Isles, West and East Coast of Scotland this includes WICK and scenic Diving data base including some of the future. There are also technical diving. Admiralty Tug Char, Aorangie Holm Sound, Bella Vista, Boom Defance Vessel, Bore Rost Mull Head, Cantick Head, Char, SS Charkow, Poinsay, Cotavia, Lambhead, Llama, SS Lcoh Maddy, MS Mim, Misltse, Morvina, keli Holm, Nipple Rock, North Shoal, Noup Head, Red Head, Rerwick Head, Ss St Rognavald, Hastings County, Tennessee, Copinsay, Endeavour, Boom Defence Vessel, The Sting, Noup Head, Tomalina, Red Head, Foul Craig, Swiftzsure, Lamb Head, Runnabrake, Tosto, Start Point, Zarefah, SS Ruby, Boy Graham, Scandanavic, Danzig, Island Lass, Fair Dawn, Mistle, Min and Hansi, SS Svinta, Danmark, Ilene, Hessonite, Urania
A taste of Shetland Murray Field, Glen Isla, Gwladmena, Pionersk, Lunokhod 1, The Valkyrie, Bardhead, St Sunniva, South Gravel
We are currently turning this part of the site into a wreck data base that should help you plan a trip with us in Scapa Flow or beyond if you have any to add just drop me a line.